They say the eye is the window to the soul — and as retina specialists, we feel the retina is the window to the body. Not only do we manage several of the leading causes of blindness, but we also detect signs of systemic disease in the eye like vascular diseases, autoimmune diseases and metastasis.
Retina specialists in the Department of Ophthalmology provide medical and surgical care at the Nelson Clinic and Stony Point Surgery Center for a variety of ocular and systemic conditions using the following state-of-the-art diagnostics and treatment modalities:
Spectral domain optical coherence tomography
High-resolution wide and ultra-wide field digital fluorescein and indocyanine green angiography
Fundus auto-fluorescence and near infrared imaging
B-scan ultrasound and ultrasound biomicroscopy
Laser photocoagulation
Intravitreal drug delivery
Vitrectomy and scleral buckles
We diagnose, manage and treat a range of conditions and diseases related to the retina, including:
Age-related macular degeneration
Diabetic retinopathy
Retinal vascular occlusions
Sickle cell retinopathy
Screening for drug-induced retinal toxicity
Retinal detachment
Inflammation related to ocular infections and autoimmune disorders
Education
Residents rotate through the retina service every year, at both the VCU Medical Center and the VA Medical Center. With early participation in direct patient care, trainees perform injections and lasers in clinic and assist and perform parts of vitreoretinal procedures in the operating room. We encourage and support residents with special interest in vitreoretinal diseases or intraocular inflammation in pursuing fellowship training after residency. Medical students also rotate through our service during their fourth-year advanced electives.
Learn more about our residency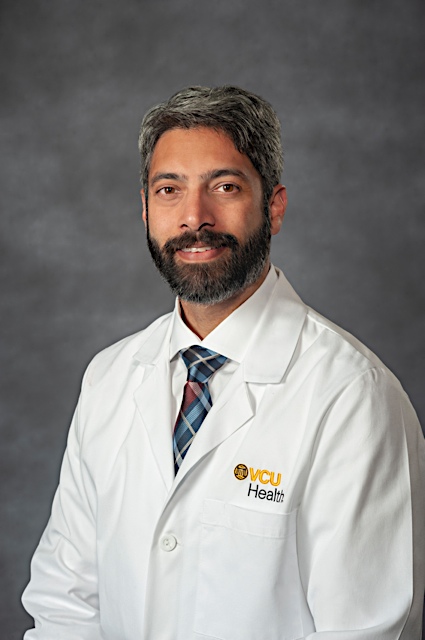 Vikram S. Brar, M.D.
Program Director & Interim Chair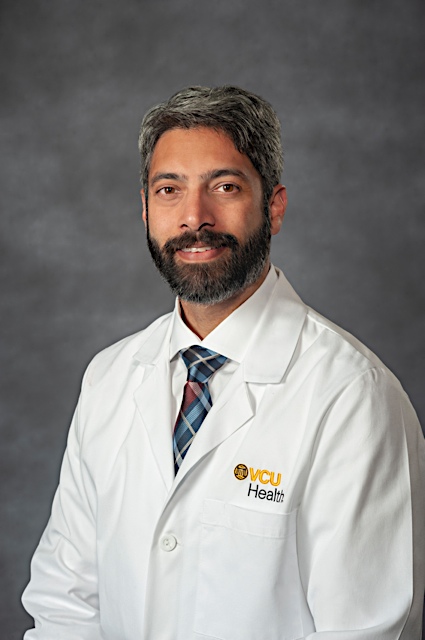 Vikram S. Brar, M.D.
Program Director & Interim Chair
Department of Ophthalmology
Riffenburgh Professorship and Program Director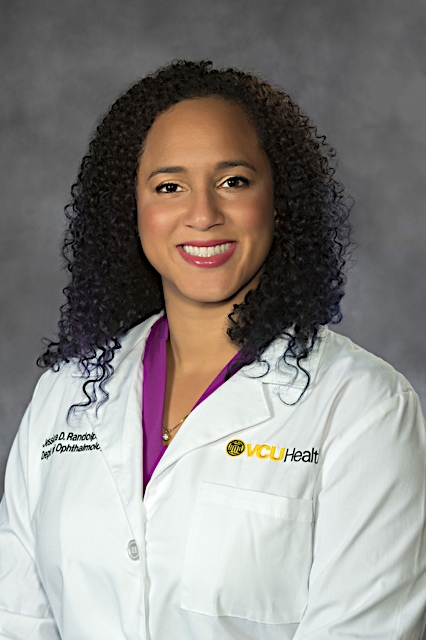 Jessica D. Randolph, M.D.
Director of Medical Student Education & Asst Prof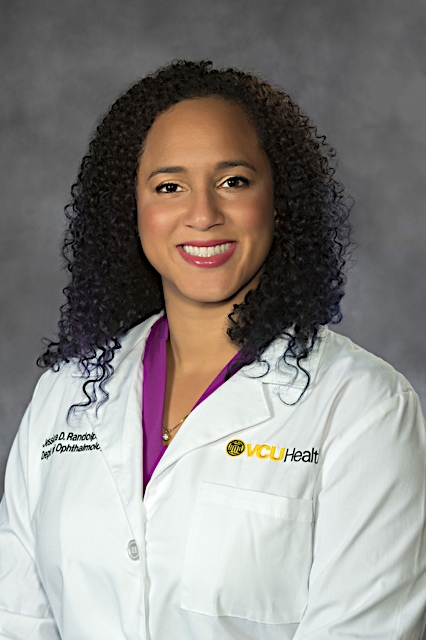 Jessica D. Randolph, M.D.
Director of Medical Student Education & Asst Prof
Department of Ophthalmology